EIZO FelxScan monitor with NextWindown touch panel
Photo: Company
Tuesday 3 May 2011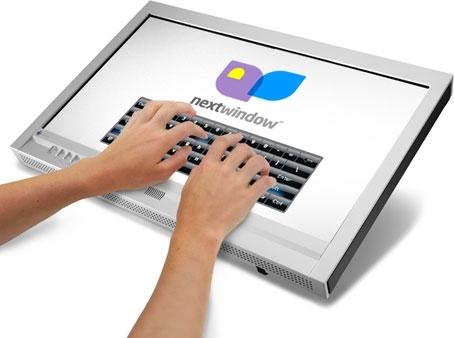 Eizo Nanao Corporation (EIZO) is using the NextWindow 1900 Desktop Touch in its new multitouch FlexScan computer monitors.
The FlexScan monitors provide a unique tilt function offering six settings from 15-65 degrees from a horizontal position. The tilt capability enables users, whether seated or standing, to rest their palms and forearms on the monitor bezel to interact with the multitouch display.
The multitouch monitors can be used to display information, input data, read documents and e-books, edit digital photos and to play games. The FlexScan monitors are now available throughout the United States.