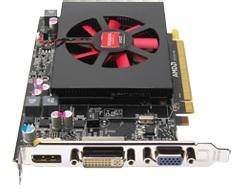 AMD has announced the addition of the AMD Radeon HD 6670, HD 6570 and HD 6450 graphics cards to the channel, completing the roll-out of the AMD Radeon HD 6000 family of graphics cards.
Priced at less than US$100 and consuming less than 75 watts of power, the three new graphics cards give users to a gaming experience with AMD's Eyefinity technology, turning three or more monitors into a single large surface, the vendor said. AMD's HD3D technology also allows users to watch the latest Blu-ray 3D movies.
The AMD Radeon HD 6450, HD 6570 and HD 6670 graphics cards will be available for purchase through system builders and at major online retailers, including Amazon, CyberPower, iBuyPower, Newegg, NCIX, and TigerDirect.