Toshiba dynabook Qosmio T851/D8CR notebook
Photo: Company
Monday 25 April 2011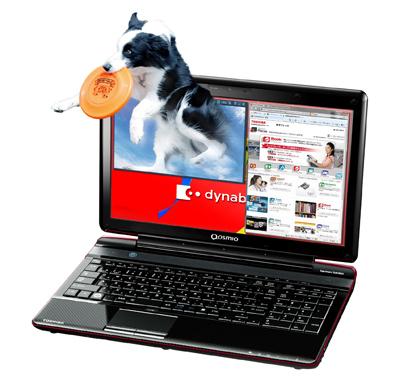 Toshiba has unveiled dynabook Qosmio T851/D8CR, a glasses-free 3D notebook able to display 3D and 2D content at the same time on one screen. The new notebook will be available in the Japanese market from late July, the vendor said.
The dynabook Qosmio T851/D8CR employs Toshiba's 3D Window technology to realize the glasses-free 3D portable PC able to simultaneously display 3D and 2D content in separate windows in a single screen. Users can watch high-quality 3D images or enjoy 3D games in one window without any need for wearing dedicated glasses or installing a dedicated panel over the display, while at the same time working, browsing the internet or sending e-mail in another window.
With SpursEngine, a dedicated image processor with advanced performance derived from the multi-core technology of the Cell Broadband Engine, the dynabook Qosmio T851/D8CR boasts 2D to 3D real-time conversion technology.