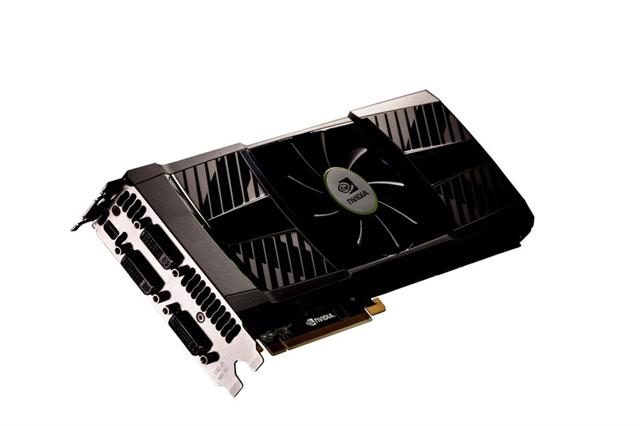 Nvidia has introduced the GeForce GTX 590, the fastest dual graphics card available from the company. It is powered by dual Nvidia Fermi-class GPUs on a single card.
With 1024 Nvidia CUDA architecture cores, 3GB of GDDR5 memory, six billion transistors and over 2200 individual components all packed into an 11-inch dual slot card, the GTX 590 delivers a 32 tessellation engines that can power DirectX11 games at resolutions of 2,560x1,600 and higher. With four separate video outputs on each card, consumers can configure their PC with four independent displays, or they can span their gaming across three 3D displays, at a resolution up to 5,760x1,080 for a stereoscopic gaming experience utilizing Nvidia 3D Vision Surround technology, the vendor said.
With Nvidia SLI technology, gamers can increase their PC's gaming performance by adding a second GeForce GTX 590, for enabling Quad SLI gaming mode.
Measured with a standard decibel meter, the GTX 590 clocks in at 48dB, more than two times quieter than the closest competitive product under full graphics load, the company claimed.