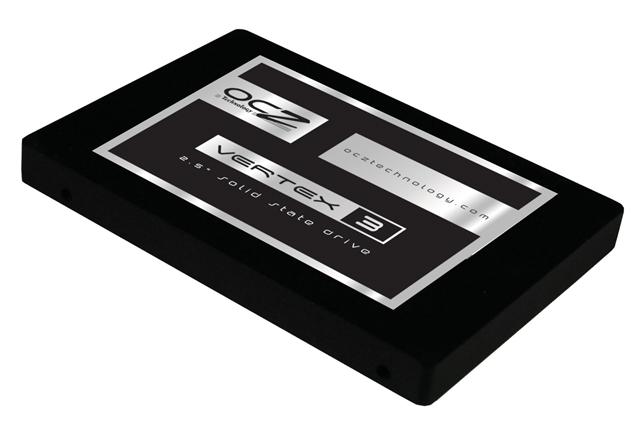 OCZ Technology has unveiled its next-generation Vertex 3 SATA3 SSD product family, a lineup that caters to both client and enterprise applications. Harnessing the 6Gbps speed of the SATA3 interface, the new series delivers double the performance of the previous generation.
The Vertex 3 is the first solution to feature the new SandForce SF-2200 SSD processor, and raises the bar in performance with up to 550MB/s read and 500MB/s write transfer rates, and up to 60,000 IOPS (4k random write), according to the vendor.
The new Vertex 3 SSD series utilizes fast synchronous mode 2Xnm MLC NAND flash technology, according to the company.
Also included in the new series is the enterprise-class Vertex 3 Pro. Featuring the premium SF-2500 SSD SATA3 processor, Vertex 3 Pro SSDs are meant for clients seeking enterprise-grade MLC SSD storage for their server farms and IT infrastructures.
The new Vertex 3 Series will be showcased at the upcoming CeBIT tradeshow in Hanover, Germany, and will begin shipping following the event through OCZ's global channel. Vertex 3 SSDs will be available in capacities of 120GB and 240GB, while the Pro edition comes in 100GB, 200GB, and 400GB models.