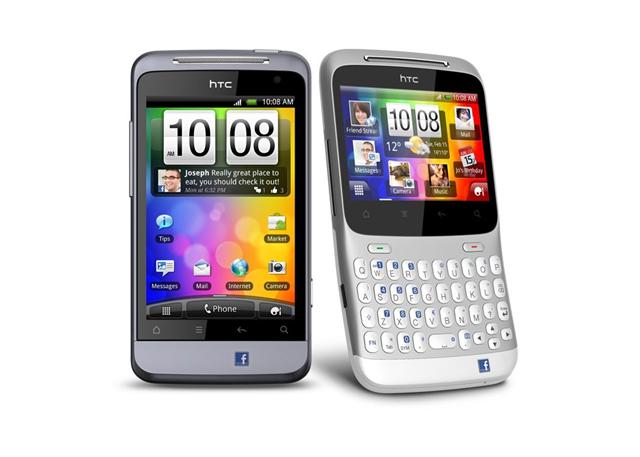 HTC has announced two new phones - the ChaCha and Salsa - which target the social network segment with a dedicated Facebook button for one-touch access.
The Facebook button on the HTC ChaCha and HTC Salsa is context-aware, gently pulsing with light whenever there is an opportunity to share content or updates through Facebook, the vendor said.
The HTC ChaCha features a QWERTY keyboard and a 2.6-inch, 480x320 resolution landscape touch screen. The device has dual cameras - a 5-megapixel color camera with auto focus and LED flash, and a VGA front-facing camera.
The HTC Salsa has a 5-megapixel camera and a 3.4-inch, 480x320 resolution touch display. For face-to-face conversations on the move, the VGA forward-facing camera enables high-quality video calling.
The HTC ChaCha and HTC Salsa smartphones will be available to customers across major European and Asian markets during the second quarter of 2011. In the US, HTC said it plans to bring them to market later in 2011 exclusively with AT&T.