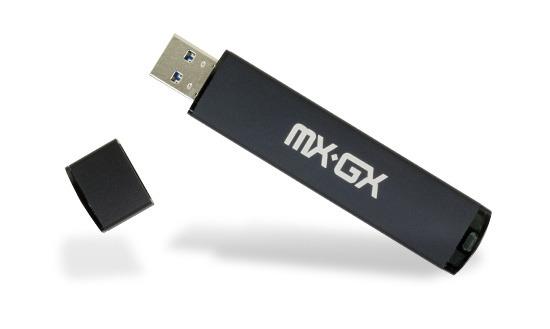 Mach Xtreme Technology has unveiled GX Series USB 3.0 flash drives. The MX-GX will be available in worldwide retail and e-tail starting February 14.
The new MX-FX USB 3.0 flash drives address the need of transferring gigabytes of data by adding an extremely-high transfer rate, the company said. This quad-channel, ultra-slim drive is fast, bidirectional, dynamically attachable that is consistent with the requirements of the PC platforms of today and tomorrow, the vendor said.
The drive requires no separate power cable and is fully backward compatible with USB 2.0 ports, at USB 2.0 speeds. It delivers read and write speeds clocking in at up to 85MB/s read and 45MB/s write along with its compact size (90x18.5x8mm).
Mach Xtreme FX flash drive comes in 8GB, 16GB, 32GB and 64GB flavors.