CES 2011: Acer Iconia Tab A500 tablet PC
Photo: Company
Friday 7 January 2011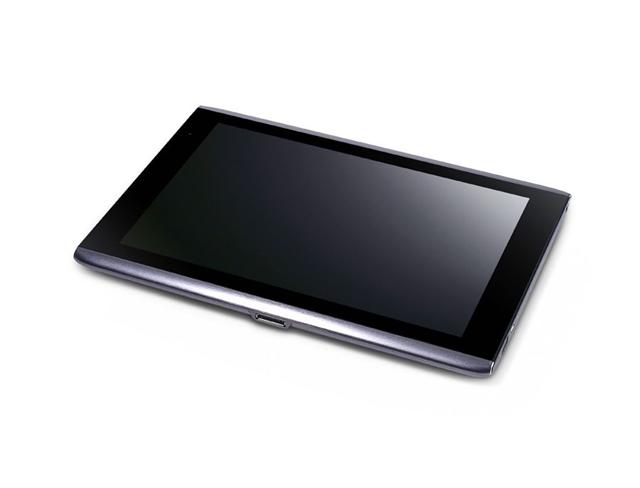 Acer's showcasing its new Iconia Tab A500 with Verizon Wireless at the Consumer Electronics Show (CES) 2011, taking advantage of the Verizon Wireless 4G LTE mobile broadband network.
The Iconia Tab A500 is equipped with the latest Android operating system along with the company's Acer UI 4.5 for a new level of interactivity. In addition, the company's Clear.fi media sharing system is also preloaded on the device for playing and sharing multimedia content across home network as well as publishing updates to social media networks.
The Iconia Tab A500 is built with Nvidia's Tegra 2 dual-core processor, which supports a strong graphics output for optimization of web browsing, 3D gaming and multimedia playback, the vendor said. The device also features the SkyCross antenna and ZTE LTE wireless module for communication.