CES 2011: Nvidia Tegra-based Tesla 17-inch infotainment system
Photo: Company
Monday 17 January 2011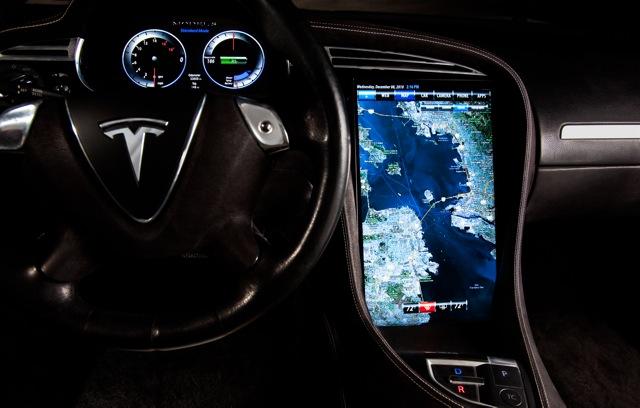 Nvidia has disclosed its Tegra processors will power the infotainment, navigation and instrument-cluster systems in the Tesla Model S, the first sedan built from the ground up as an electric vehicle.
The infotainment system features a 17-inch touch-screen center console - the largest display ever in a car - providing vivid 3D graphics, Nvidia said.
The Tegra processor provides the energy efficiency that is critically important for electric cars, Nvidia said. One processor will be used to power the infotainment and navigation systems, and another for the instrument cluster, which features an ultra high-resolution, driver-friendly 12.3-inch LCD display to provide data about the vehicle in 3D graphics, the chip vendor said.