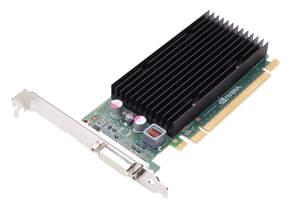 Nvidia has announced the immediate availability of the Nvidia NVS 300 business graphics solution. The vendor said it is a graphics processor designed for the enterprise that delivers exceptional visual fidelity across up to eight displays while consuming minimal power.
With nearly 25% more efficient power utilization, the NVS 300 graphics processor is designed for mission-critical applications ranging from command and control centers, to securities trading floors, to digital signage installations, Nvidia noted.
The NVS 300 graphics processor simplifies IT administration, offering versatile display connectivity in a low-profile, space saving graphics card design, the vendor said. Regardless of the display type (LCD, DLP or plasma) or system type (standard tower PC, workstation or small form factor system), the NVS 300 supports VGA, DVI, DisplayPort and HDMI at resolutions as high as 2,560x1,600.