Memoright FTM-25 series SSD with capacities up to 400GB
Photo: Company
Wednesday 3 November 2010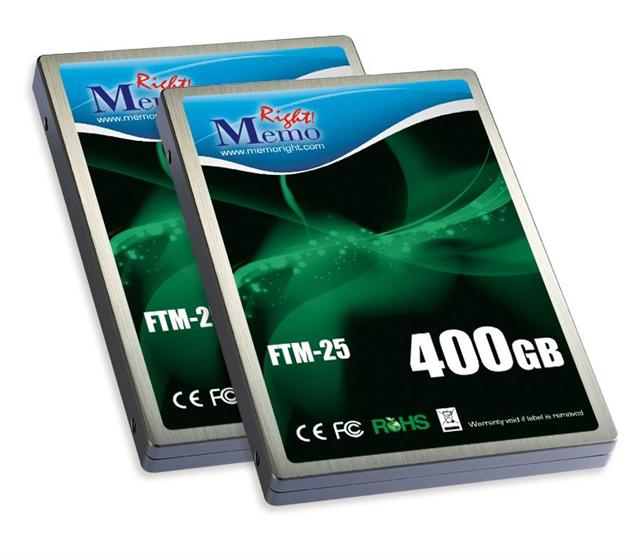 Memoright has launched a new 2.5-inch SSD series, the FTM-25, available in capacities of 60GB, 120GB, 240GB and 400GB. The new drive is targeted at enterprise, workstation and high-end PC applications.
The Memoright FTM-25 SSD exceeds a read speed of 280MB/s and a write speed of 270MB/s in IOMeter Benchmark tests, and reaches 50,000 IOPS.

In addition, the FTM-25 series is equipped with OVP (over-voltage protection), OCP (over-current protection) and completely supports 128-bit AES (advanced encryption standard) encryption to meet low power consumption, security and reliability requirements, the company said.