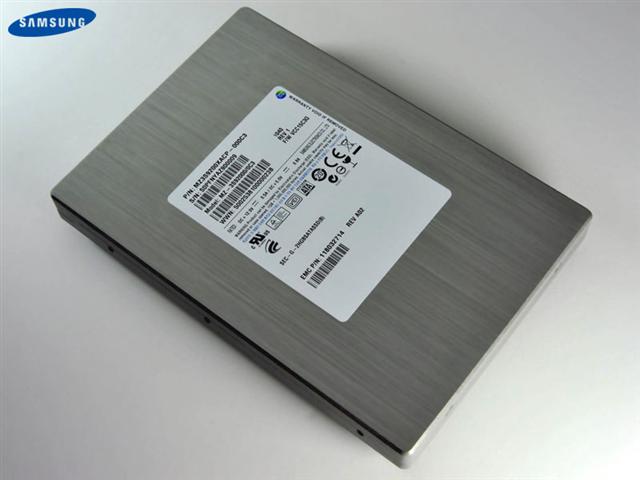 Samsung Electronics has announced it is mass producing 100GB and 200GB solid state drives (SSDs) for use as the primary storage in enterprise storage systems. The first recipient of the drive will be EMC, it said.
EMC collaborated with Samsung to qualify Samsung's new enterprise-class SSDs for EMC's midrange storage portfolio, according to Joel Schwartz, senior VP, Common Storage Platform Operations at EMC.
Samsung started producing its 3.5-inch 100GB and 200GB SSDs in September. By using 40nm-class single-level-cell (SLC) NAND flash chips and a controller that fully utilizes a 3Gb/s SATA interface, the Samsung SSDs process random read commands at 47,000 input/outputs per second (IOPS) and random writes at 29,000 IOPS, compared to a 15K RPM HDD which has an IOPS rate of 350, a 130X and 80X gain respectively in random IOPS read and write performance.
In addition, the new Samsung 200GB SSDs read data sequentially at 260MB/s and write it sequentially at 245MB/s, throughput that maximizes the SATA 3Gb/s interface bus speed.
Samsung claimed it now has the industry's widest range of densities of enterprise SSD products for server and storage applications including 2.5-inch 50, 60, 100 and 120GB SSDs and 3.5-inch 100GB and 200GB SSDs.