OSD's 0.95-inch PMOLED display
Photo: Company
Thursday 7 October 2010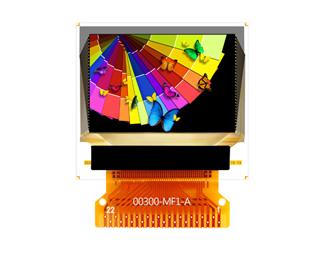 OSD Displays' low-cost 0.95-inch full color PMOLED features a 96x64 resolution and is only about 2 mm thick, according to the company. This full color PMOLED also boasts a contrast ratio of 2000:1 and 65,000 colors.
It has outline dimensions of 24.8mm(W)x22.42mm(H)x2.0mm(T). The active display area is 20.14mm(W)x13.42mm(H) which is an ideal size for many portable media applications and handheld devices, the company said. This display is optimized for portable application with a low-power requirement and 0.3V-3.6V logic.

The display module is fully RoHS compliant, and has an operating temperature range of -30 degrees C to +70 degrees C and a storage temperature range of -30 degrees C to +80 degrees C.