Silicon Power USB3.0 express card
Photo: Company
Wednesday 29 September 2010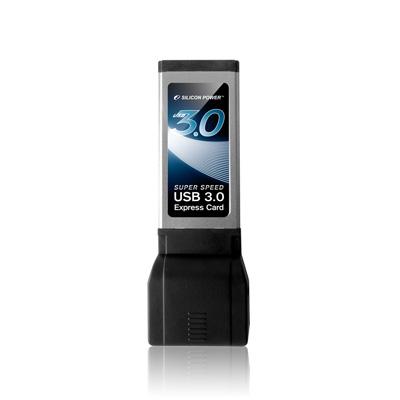 Silicon Power has launched its USB3.0 express card, which uses the Express/34 interface compatible with majority of laptops on the market.
The express card has two USB3.0 ports for users to fast transfer high volumes of data, or take advantage of its USB2.0 backward compatibility and use it as an expansion port.
The USB3.0 express card provides up to 5Gb/sec maximum transfer rate (theoretical value). When compared to USB2.0, it has 10 times the bandwidth.
The new Silicon Power USB3.0 express card supports the latest Window 7 OS, and comes with a 2-year warranty.