Panasonic 32nm system LSI for 3D Blu-ray players
Photo: Company
Wednesday 29 September 2010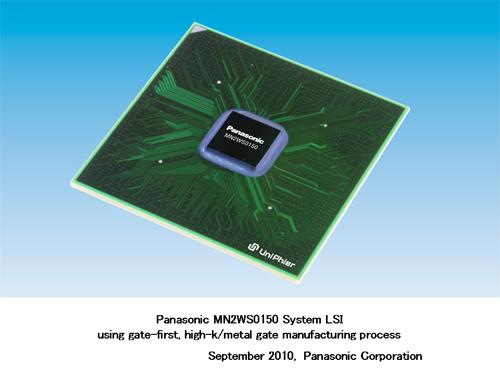 As the market for new consumer electronics, such as 3D Blu-ray Disc players, is rapidly growing, there was an urgent need for a mass-production technology that can support low-power, high-performance microscopic transistors on 32nm or later generation system LSIs, according to Panasonic.
Panasonic said it has developed a gate-first, high-k/metal process technology for 32nm system chips. The new technology can improve CMOS transistors' performance by up to 40%, and reduce LSI's power consumption by 40%.
Panasonic will start shipping 32nm system LSIs for consumer electronics including digital TVs, Blu-ray Disc recorders and players in October.