Amazon's new 6-inch Kindle
Photo: company
Wednesday 4 August 2010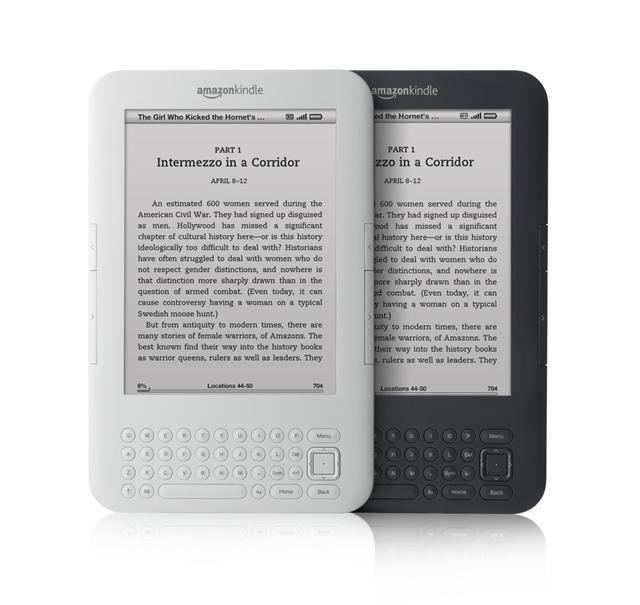 Amazon has introduced new 6-inch Kindle e-book readers. The latest Kindle has a 50% improved contrast, 21% smaller body and 15% lighter weight.
The new Kindle also offers 20% faster page turns, up to one month of battery life, double the storage to 3,500 books, built-in Wi-Fi and a new graphite color.
The new Kindle will be sold at US$189, with free 3G wireless. Kindle Wi-Fi, another version without free 3G wireless, will be sold at $139.