Display Taiwan 2010: AUO 58-inch ultra-wide CSHD display
Photo: Rodney Chan
Thursday 17 June 2010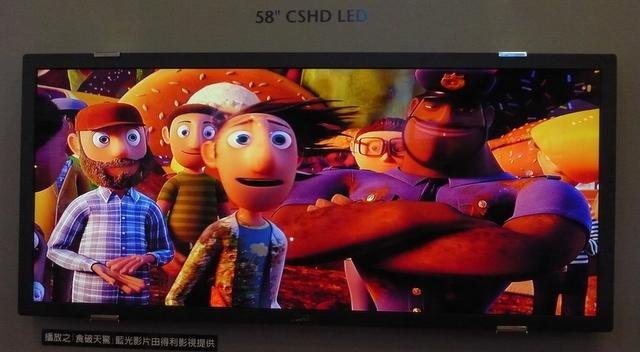 AU Optronics (AUO) showed a 58-inch cinema scope HD (CSHD) ultra-wide LCD display at Display Taiwan 2010 from June 9-11.
The device features a 2560x1080 resolution, color saturation of 72% NTSC, 60Hz frame rate, brightness of 450cd/m2, 4000:1 contrast ratio, and 5.5ms response time.
Measuring 1416x628x12.8mm (at the thinnest) and weighing 15kg, it can display 21:9 films without black bars on the screen, the company said.