Display Taiwan 2010: AUO 65-inch 3D naked-eye solution
Photo: Rodney Chan
Thursday 17 June 2010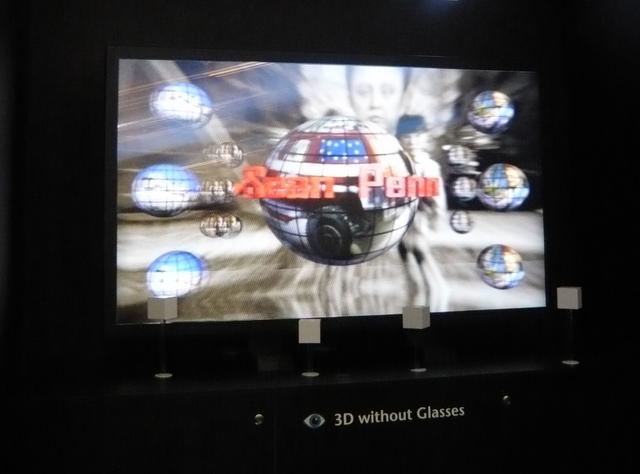 AU Optronics (AUO) showcased a 65-inch full HD 3D TV with lenticular lens at Display Taiwan 2010 from June 9-11.
The AUO device offers eight points for naked-eye viewing, meaning its 3D resolution is only 480x540, with a brightness of 653 nits. The company said optimal viewing distance is three meters.
The company also exhibited other 3D solutions at the show: LCD barrier for naked-eye viewing and pattern retarder technology that requires the use of glasses.