Display Taiwan 2010: AUO 2.4-inch transparent multi-touch OLED panel
Photo: Rodney Chan
Tuesday 15 June 2010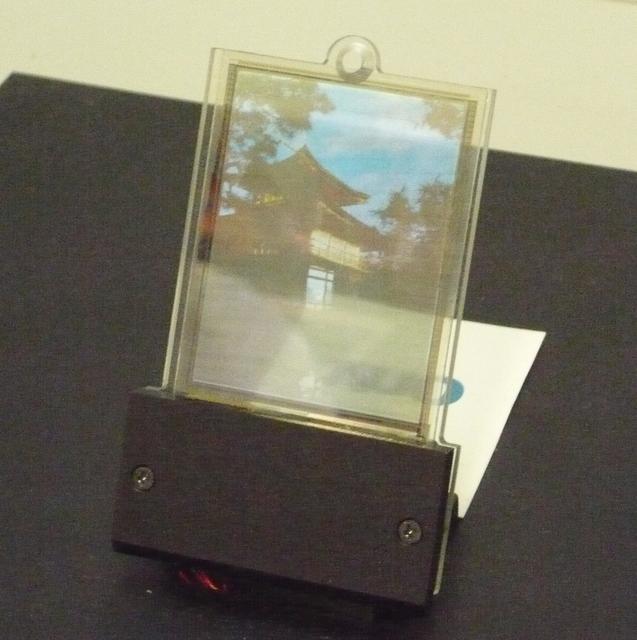 AU Optronic (AUO) exhibited a 2.4-inch transparent multi-touch OLED panel at Display Taiwan 2010 from June 9-11.
The projected capacitive touch panel has a 45% transparency, brightness of 200 cd/m2 (bottom) and 100 cd/m2 (top), contrast ratio of 20,000:1, and response time of less than 0.01ms.
It is made with transparent wires in active areas, transparent cathodes and anodes, and opeaque wires in peripheral areas.