Mach Xtreme 1.8-inch PATA SSD
Photo: Company
Tuesday 15 June 2010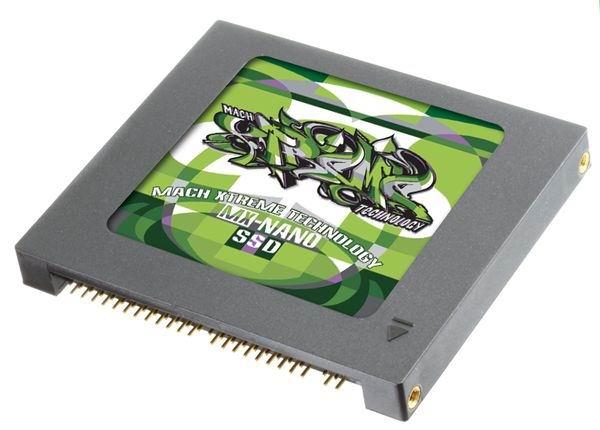 Mach Xtreme Technology has introduced its MX-NANO series of 1.8-inch PATA SSDs, which can be used for upgrading notebooks based on 50-pin, 44-pin or ZIF PATA interface.
Combined with 256MB cache memory, the new SSDs deliver double or even triple the performance of the default hard drives in most current notebooks, the company said.
The MX-NANO drive delivers speeds of up to 120MB/s read and 90MB/s write, along with the maximum of 5,200 IOPS and superior durability (1.0 million MTBF), according to the company. It is available in capacities of 30GB, 60GB, 120GB and 240GB.