Computex 2010: Hanwang Wi-Fi-enabled e-book reader, the WISEreader N618
Photo: Yvonne Yu, Digitimes
Friday 4 June 2010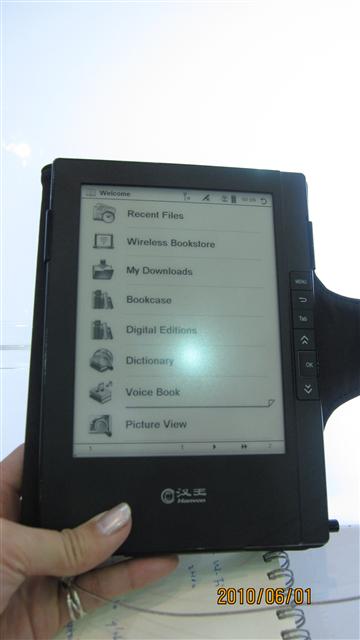 Hanwang Technology, which markets its products under the Hanvon brand, is showcasing several e-book readers, including the latest WISEreader N618 at Computex 2010.
The Wi-Fi-enabled N618 is the first Hanwang e-book reader featuring built-in wireless connectivity. It uses a 6-inch E-Ink EPD with 16 grayscale.
The device supports e-book formats of txt, htxt, HTML, PDF, doc and xls.