Computex 2010: Winchip Dazzling series 'Four Seasons'
Photo: Company
Friday 4 June 2010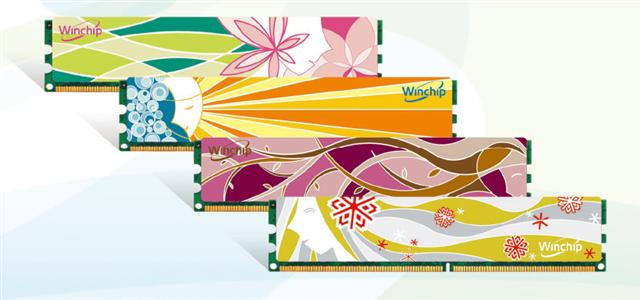 At Computex 2010, Winchip is showcasing its Dazzling line of DRAM modules. The series was developed with the concept of 'share and smile,' the company said. Hologram (3D+2D) heat spreaders are applied to help deliver consumer enjoyment beyond merely functional benefits.
The initial designs for the series feature 'Four Seasons' and 'Chinese Opera Mask' themes. Winchip said it believes that end users will be attracted to the products for both the level of performance and amazing designs.
In terms of technology, in addition to the low-voltage and high-capacity focus placed on product design, Winchip said it has modified its product line to achieve overclocking performance and standard JEDEC specifications.