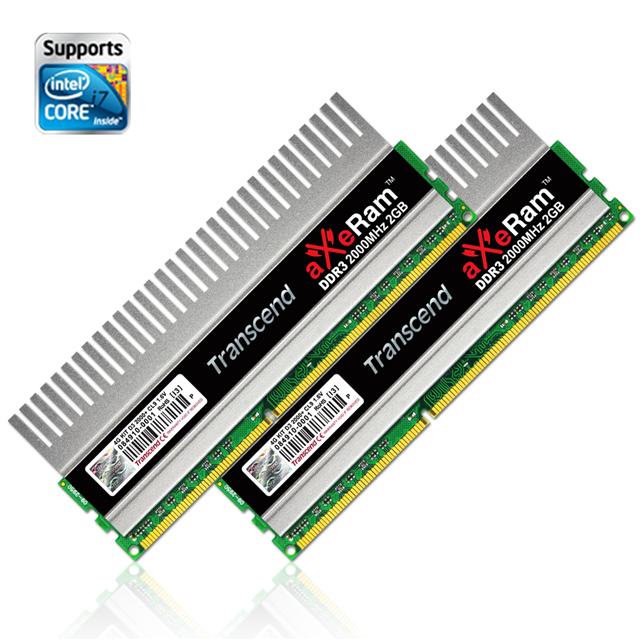 Transcend Information has announced that its aXeRam DDR3-2000 memory kits have been officially certified under the Intel Extreme Memory Profile (XMP) validation program.
Fully compatible with Intel Core i7 processors, the XMP-certified DDR3 kits are designed to operate at a clock frequency of 2000MHz with a voltage of 1.6V.
Featuring memory bandwidth up to 32GB/s, Transcend's aXeRam DDR3-2000 dual-channel memory kit is rated at 2000MHz with timings of 9-9-9-24, allowing performance enthusiasts and gamers to take their Intel Core i7 platform to the next level of memory overclocking performance, the company claimed
The aXeRam DDR3-2000 memory modules have been certified for use on Intel P55-based motherboards, including the Gigabyte GA-P55A-UD3, MSI P55-GD80 and Asus P7P55D Deluxe, according to Transcend.