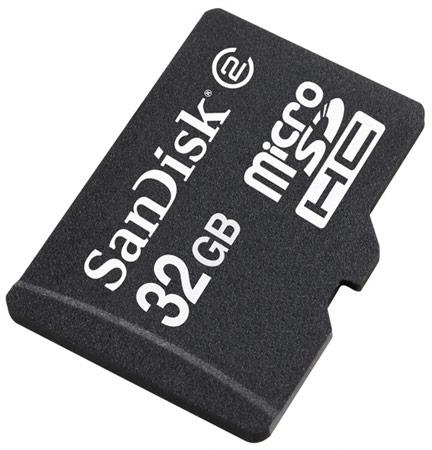 SanDisk has announced it will begin shipping what it claims is the world's highest-capacity removable memory card for mobile phones - 32GB SanDisk microSDHC card.
SanDisk is mass producing the new cards based on its third-generation 32nm X3 (3-bit-per-cell) technology, which makes a 32GB capacity possible in such a small form factor.
The 32GB SanDisk microSDHC card is available starting March 23, 2010 on SanDisk.com US and European e-commerce sites, with worldwide retail availability to follow next month.
The new card comes with a 5-year limited warranty and carries a suggested retail price of US$199.99.
SanDisk microSDHC cards are also available in 2, 4, 8 and 16GB capacities and are shipping currently in volume.