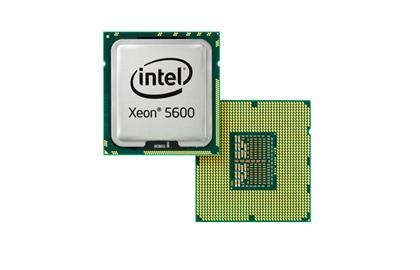 Intel has launched its Xeon 5600 series processors that feature Intel's Advanced Encryption Standard New Instructions (Intel AES-NI) and Intel's Trusted Execution Technology (Intel TXT), which enable faster encryption and decryption performance for more secure transactions and virtualized environments, providing data centers with a stronger foundation for cloud security, according to the vendor.
These are also the first server and workstation chips based on Intel's 32nm logic technology, which uses the company's second-generation high-k metal gate transistors to increase speed and decrease energy consumption, it said.
The Intel Xeon 5600 series processors support up to six cores per processor and deliver up to 60% higher performance than the 45nm Intel Xeon processor 5500 series, Intel noted.
Data centers can also benefit from the power efficiency of the Intel Xeon 5600 series as the series' Xeon L5640 processor can deliver the same performance as the Intel Xeon X5570 processor, which is the top-end model of the previous series, but with up to 30% lower platform power, Intel pointed out.