Numonyx 65nm serial flash for embedded applications
Photo: Company
Friday 5 March 2010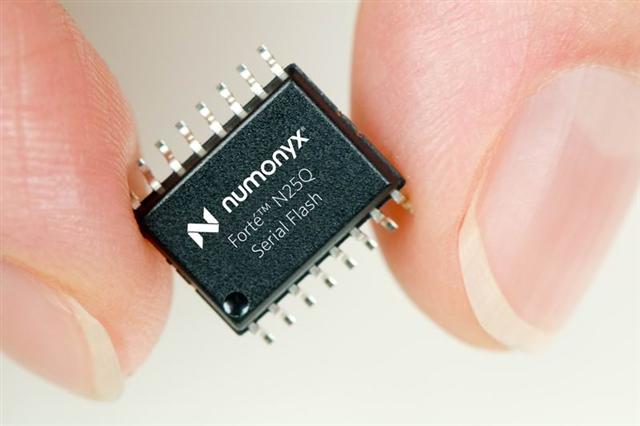 Numonyx has introduced its 65nm multiple I/O serial flash memory product line designed for embedded applications. The new Numonyx Forte N25Q serial flash family is available in 3V and 1.8V.
The N25Q serial flash memory supports multiple I/O SPI protocols (Single, Dual and Quad,) on the same device, which delivers the highest level of design flexibility to customers.
Numonyx said it has significantly improved the read and write speeds over the entire supply voltage range, improving clock speeds from 75MHz to 108MHz and up to four times, or 432MHz, in the Quad I/O mode. At both 3V and 1.8V, the N25Q is well-suited for a range of applications, including battery-operated devices such as handheld or consumer electronics.