Motorola Quench
Photo: Company
Wednesday 24 February 2010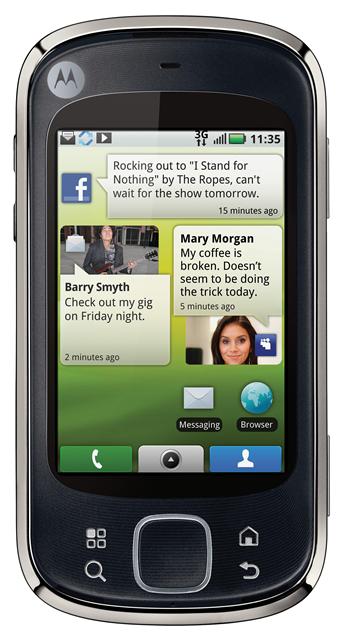 Motorola has announced the Quench with Motoblur, Motorola's Android-powered content delivery service.
The Quench has a touchscreen design with a 3.1-inch high-resolution display.
The Motorola Quench will be available beginning in the first quarter of 2010. In the US, it will be called Cliq XT and be available in March exclusively through T-Mobile USA.
This is the eighth Android-powered device launched by Motorola around the globe, the company said.