Transcend high-density DDR3 modules for cloud computing and server applications
Photo: Company
Friday 5 February 2010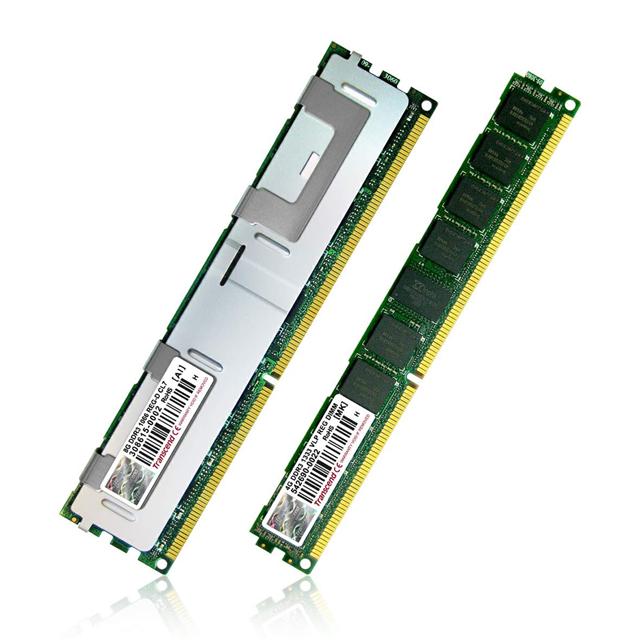 Transcend Information has announced its 8GB DDR3-1066 Registered DIMM (RDIMM) and 4GB DDR3-1333 VLP (very-low-profile) RDIMM modules for high-end servers and heavily-loaded workstations.
The new Transcend 8GB DDR3-1066 RDIMM is constructed with a robust 10-layer PCB that offers stable performance and durability, and also includes a high thermal efficiency aluminum heat sink to help maintain cool temperatures under load. The module offers memory bandwidth up to 8.5GB/s and the flexibility to expand maximum capacity to 48GB (per processor).
Transcend's 4GB DDR3-1333 VLP RDIMM is 0.74 inches high, compact enough to fit into space-restricted cases, 1U height rack systems or blade servers. When used with the triple-channel architecture built into Nehalem-based Xeon server platforms, Transcend's DDR3-1333 VLP RDIMMs enable system administrators to maximize memory bandwidth, providing up to 10.6GB/s for optimal application performance, the company said.