Korea market: Android 2.0-based smartphone by Motorola
Photo: Company
Tuesday 19 January 2010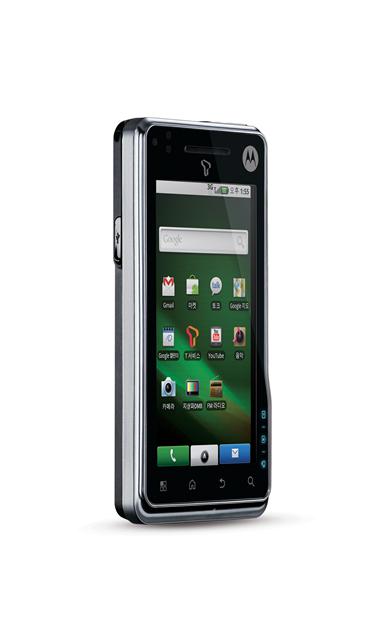 Motorola has introduced its Motoroi Android 2.0-based smartphone to the Korea market.
"We are delighted to announce Motoroi, the first Android-based phone, with SK Telecom in Korea," said Sanjay Jha, co-CEO of Motorola and CEO of Motorola Mobile Devices.
Motoroi features a touch screen with a 3.7-inch, WVGA (480x854) display, and offers an 8-megapixel camera with Xenon flash and 720p HD camcorder.
The Motoroi will be available at SK Telecom retailers throughout Korea beginning in early February.