Toshiba 64GB embedded NAND flash memory module
Photo: Company
Wednesday 16 December 2009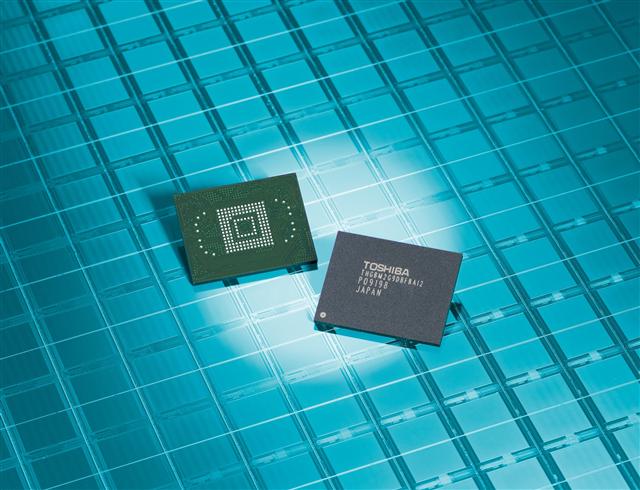 Toshiba has announced the launch of a 64GB embedded NAND flash memory module for a wide range of digital consumer products that include smartphones, netbooks and digital video cameras.
Toshiba said samples of its new 64GB module are available now, with mass production slated for the first quarter of 2010.
The new 64GB embedded device combines 16 pieces of 32Gbit (equal to 4GB) NAND chips fabricated with Toshiba's 32nm process technology, and also integrates a dedicated controller. Toshiba applied advanced chip thinning and layering technologies to realize individual chips that are only 30 micrometers thick, the company said.