Samsung NAND flash with DDR interface
Photo: Company
Friday 4 December 2009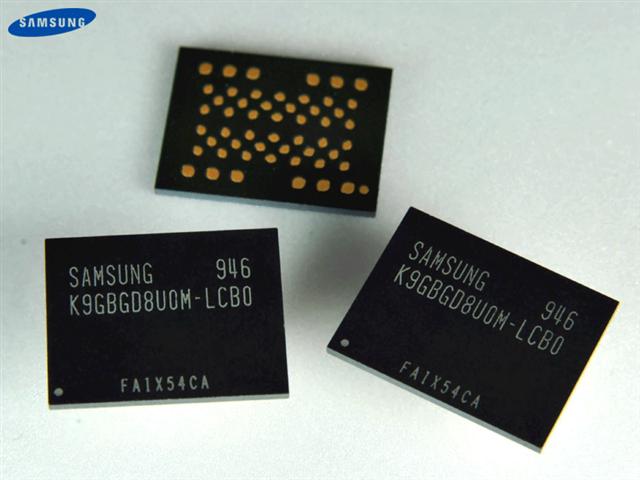 Samsung Electronics has kicked off mass production of its 30nm-class, 32Gb, multi-level-cell (MLC) NAND memory with an asynchronous DDR interface. The company began shipping initial production of its DDR NAND to major OEMs at the end of November.
DDR NAND will sharply raise the read performance of mobile devices requiring high-speeds and large amounts of storage space. Samsung said its new DDR MLC NAND chip, which reads at 133Mbps, would replace single data rate (SDR) MLC NAND that features an overall read performance of 40Mbps.
Samsung's new asynchronous DDR MLC NAND can be used in SSDs for PCs, premium SD memory cards for smartphones, and in Samsung's proprietary moviNAND memory, according to the company. The high-density memory is also an ideal solution for personal media players (PMPs), MP3 players and car navigation systems, the company claimed.