Samsung push-to-talk device Convoy
Photo: Company
Wednesday 25 November 2009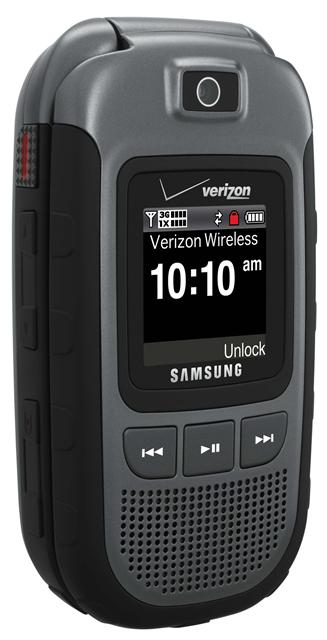 Verizon Wireless and Samsung Mobile have announced the availability of the Samsung Convoy, a rugged push-to-talk device with military specifications built to withstand harsh elements. The Convoy's high-quality stereo speaker, extended battery life and multiple messaging options make it the ideal device to stay connected in the tough conditions, they said.
It includes the VZ Navigator, which allows customers to get audible turn-by-turn directions to more than 15 million points of interest and share the directions with others. It also has a 2.0-megapixel camera and
Bluetooth, personal organizer with calendar, tip calculator, currency converter, notepad, alarm clock, world clock and stop watch.
The Samsung Convoy is available now for US$49.99 after a US$50 mail-in rebate with a new two-year customer agreement with Verizon.