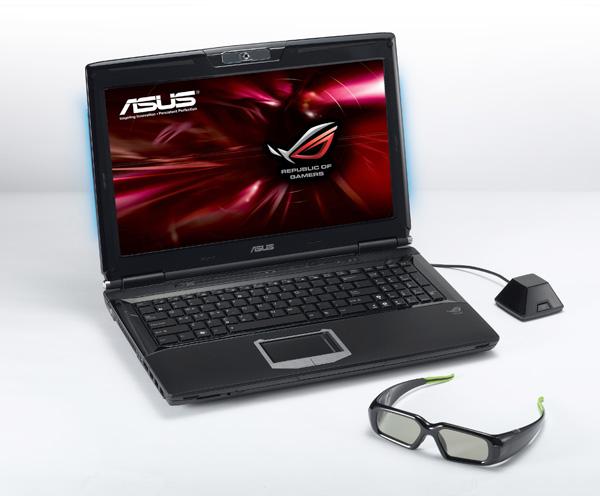 Asustek Computer has announced its 15.6-inch 3D notebook, the G51J 3D, featuring Nvidia's 3D Vision solution.
Its price is estimated at about NT$50,000 (US$1,556), higher than the NT$37,900 for Acer's 15.6-inch 3D notebook. The G51J 3D is expected to hit market shelves in early December.
Powered by the Intel Core i7 processor, the G51J 3D features four physical cores working in tandem with the operating system and applications for additional performance. It allows users to utilize and launch multiple applications, and to enjoy high definition multimedia and processor-intensive games, Asustek said.
The G51J 3D features an Nvidia GeForce GTX 260M GPU with 1GB DDR3 video memory onboard, and comes with a pair of 3D Vision active-shutter glasses coupled with a wide-range infra-red emitter delivers stereoscopic images with clarity, brightness and depth-of-field (DOP) at full resolution without any viewing angle restrictions.
The GPU driver and a 120Hz 3D panel render each scene twice, delivering up to 60 images evenly to each eye, amounting to a total of up to 120 images at any given time.