STMicroelectronics single-axis and two-axis MEMS gyroscopes
Photo: Company
Wednesday 11 November 2009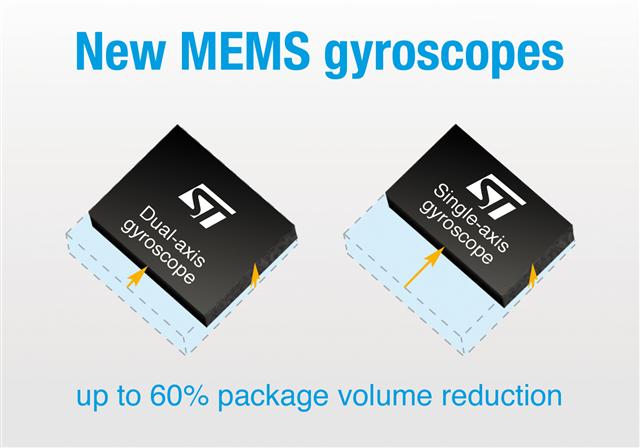 STMicroelectronics has introduced 13 new single- and two-axis gyroscopes with more than a 50% shrink in volume over the company's previous devices and reduced power consumption for a wide range of consumer applications, including gesture-controlled gaming and pointing devices, image stabilization in digital video or still cameras, and assisted GPS navigation.
The new gyroscopes include a power-down mode (when the entire device is switched off) and a sleep mode, in which part of the circuitry is turned off to significantly reduce power consumption while allowing very fast turn-on time and smart power cycling.
They are now in high-volume production with unit pricing of US$2.1 for the 2-axis gyro and US$1.8 for the single-axis gyro, in quantities greater than 50,000 pieces, the company said.