Sony Ericsson Xperia X10‏
Photo: Company
Monday 9 November 2009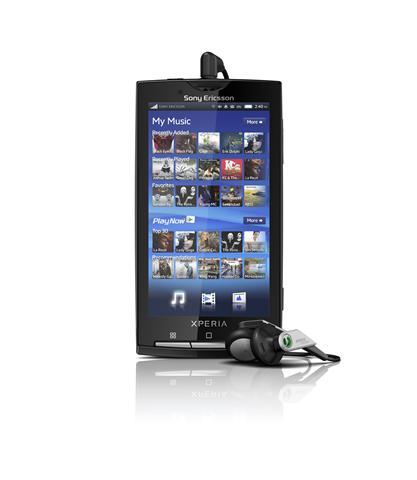 Sony Ericsson's Xperia X10 introduces a new UX platform that will evolve across the product portfolio and expand over time continuously introducing new features and capabilities, according to the vendor.
The UX platform builds on top of the Open OS and creates a user experience by combining entertainment features with signature applications, integration of social media services and a graphical user interface.
The Xperia X10 supports GSM GPRS/EDGE 850/900/1800/1900, UMTS HSPA 900/1700/2100 and UMTS HSPA 800/850/1900/2100.
This device will be available in selected markets from the first quarter in black and white.