MSI Big Bang Trinergy motherboard
Photo: Company
Wednesday 4 November 2009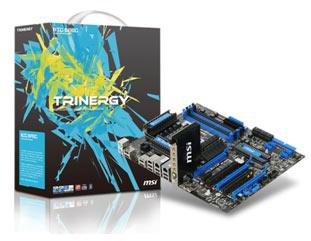 Micro-Star International (MSI) has unveiled a gaming motherboard, the Big Bang Trinergy, based on Intel's P55 platform.
The Trinergy is designed with features such as Nvidia SLI technology through nForce 200 SLI chip and QuantumWave audio processing technology.
The Trinergy is also equipped with an external OC dashboard that allows overclocking with a press of a button, the company said.