ULAN and 1394 Trade Association introduce home network device Artery
Photo: Company
Tuesday 3 November 2009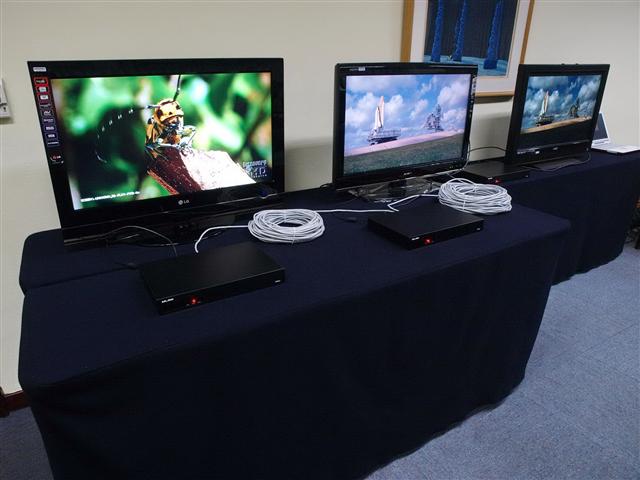 Ulan Company, a Taiwan-based developer of IEEE 1394 peripherals, and 1394 Trade Association have been developing Firewire interface 1394b and have introduced the home network device Artery, which enables daisy-chain connection, connecting up to 16 TVs and 100 meters for each.
The Artery, bundled with Dolby digital-plus, can work on both Cat and Coax (no new wire required) and share contents easily across the network.
It provides real-time QoS solutions for HDTV network with a friendly user interface listing items of function of all connected devices.