Toshiba unveils 160GB 1.8-inch HDD
Photo: Company
Friday 11 September 2009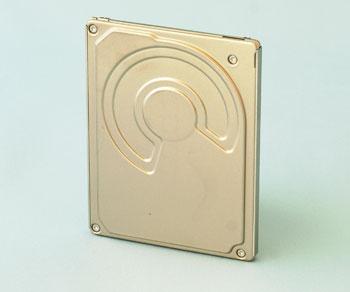 Toshiba has introduced a new line of 1.8-inch HDDs with a capacity of up to 160GB on a single-platter, targeting portable media players, digital video cameras and other consumer electronics products.
Toshiba's new 1.8-inch HDDs feature an areal density of 723Mbit/mm2 (467 Gbpsi). It is equipped with a PATA interface, 4,200 RPM rotational speed and acoustic-reduction features.
The 160GB 1.8-inch HDD family delivers performance improvements from Toshiba's previous generation of 1.8-inch drive, including a 24% improvement in energy consumption efficiency, the company said.