Nokia colorful handsets 5230
Photo: Company
Tuesday 8 September 2009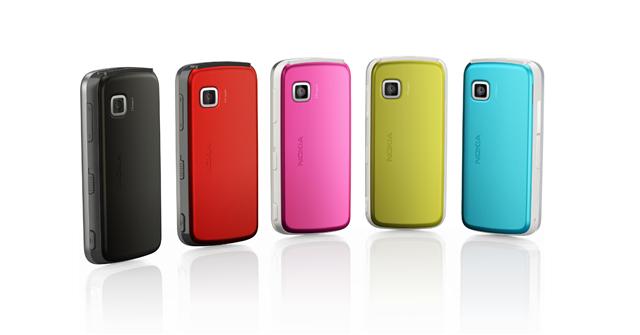 The Nokia 5230 is designed for users who use mobile phones as their primary instrument for music, photos and videos, as well as sharing their lives online.
With the Nokia 5230, consumers can get new songs from the Nokia Music Store or apps, games, videos and other services from the Ovi Store, directly from their phones. The solutions offering is complemented by A-GPS navigation and the latest version of Ovi Maps with aerial images, 3D landmarks for over 200 cities and terrain map views for pedestrian and drive navigation, Nikia said.
It is priced at 149 euro (US$213.84) and expected to begin shipping in the fourth quarter of 2009.