3M MPro120 pico projector
Photo: Company
Thursday 3 September 2009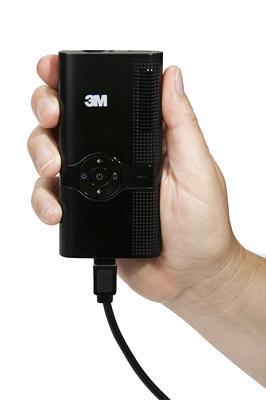 The 3M has introduced a new pocket projector, the MPro120, which is a next-generation handheld, battery-operated projector.
The MPro120 displays images and videos from computers and many mobile devices with image size from 8- to 50-inch at VGA resolution.
The product comes with built-in speakers and is lit with energy-saving LED light that lasts 20,000 hours.
At 12 lumens, it is 30% brighter than its previous pocket projector model.
The MPro120 is sold at US$385.00.