Nokia Booklet 3G mini-notebook
Photo: Company
Thursday 27 August 2009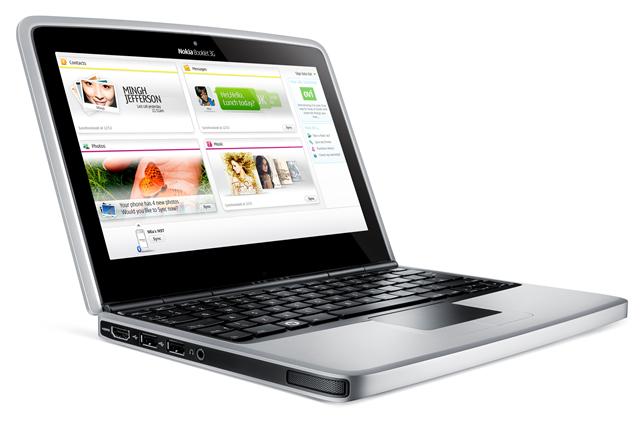 Nokia has announced the Booklet 3G mini-notebook (netbook) powered by Intel Atom processor and delivers performance with up to 12 hours of battery life.
The new mini-notebook weighs 1.25kg, measures slightly more than 2cm thin, and features a range of connectivity options including 3G/HSPA and Wi-Fi.
The mini-notebook also comes with an HDMI port for HD video out, a front facing camera for video calling, integrated Bluetooth and an SD card reader. Other features include the 10-inch glass HD ready display and integrated A-GPS technology, which can work with Nokia's Ovi Maps gadget for global positioning.