Altera 40nm Arria II GX FPGA
Photo: Company
Monday 3 August 2009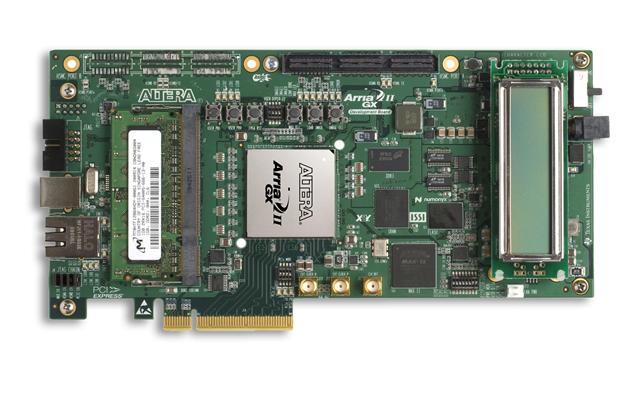 Altera has announced its 40nm Arria II GX FPGAs are compliant with the PCIe 2.0 specification.
Arria II GX FPGAs achieved compliance for up to x8 lane configurations for PCIe Gen1 end-point applications, according to the company.
Arria II GX FPGAs are targeted for applications using mainstream protocols such as PCIe and Gigabit Ethernet (GbE). The devices have up to 16 3.75-Gbps transceivers, 256K logic elements (LEs) and 8.5 Mbits of internal RAM, Altera said.