A-Data swivel-designed C903 USB drive
Photo: Company
Monday 6 July 2009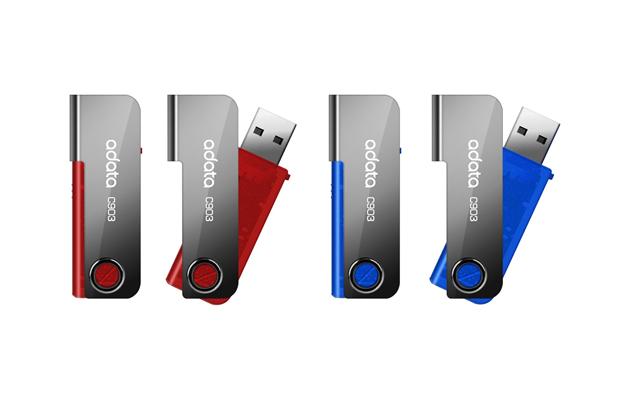 A-Data Technology has unveiled a swivel-designed USB flash drive, the C903, which comes with a glossy and metallic casing.
Unlike conventional swivel-designed USB drives, the A-Data C903 protects the USB connector and serves as a lock mechanism to prevent the connector from sticking out due to constant turning and wearing. The same design also enables users to turn and store the USB connector properly in place with much of an ease, the company said.
The new A-Data USB flash drive will be available with capacity up to 32GB, according to the company.