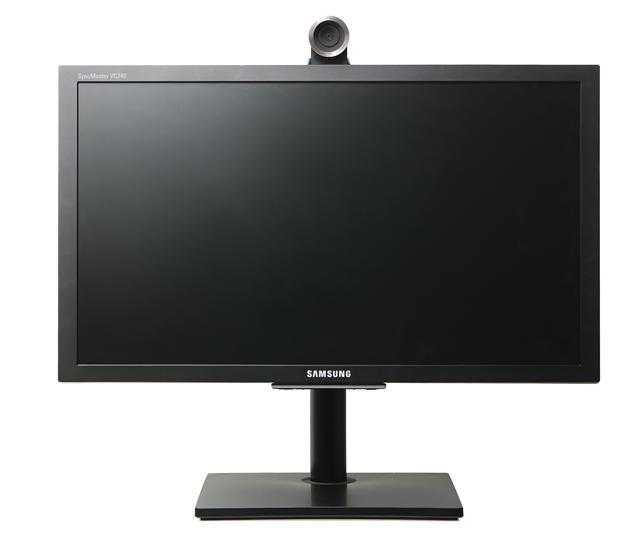 Radvision and Samsung Electronics America have unveiled the VC240, a 24-inch monitor which integrates all the components required for HD desktop video conferencing.
The VC240 is a Video and VoIP enabled network monitor, which is fully compatible with other VoIP systems including Session Initiation Protocol (SIP) based Multipoint Control Units (MCUs) and Unified Communications (MS). It can also function as a one to multipoint video conference system with its built-in VoIP module.
The VC240 also incorporates H.264 and a 5-megapixel camera and noise-canceling microphones. Special video and voice functions enhance the user experience in a video conference environment, including adaptive jitter buffer, lip synchronization, acoustic echo cancellation and voice activation detection while a 5ms response rate assures users of motion clarity with reduced blurring. A 1000:1 contrast ratio reduces eye fatigue and provides sharper text, deeper shadows and brighter colors.
The VC240 will be available fall-2009 with a suggested price of US$1,999