Samsung Mantra from Virgin Mobile USA
Photo: Company
Friday 26 June 2009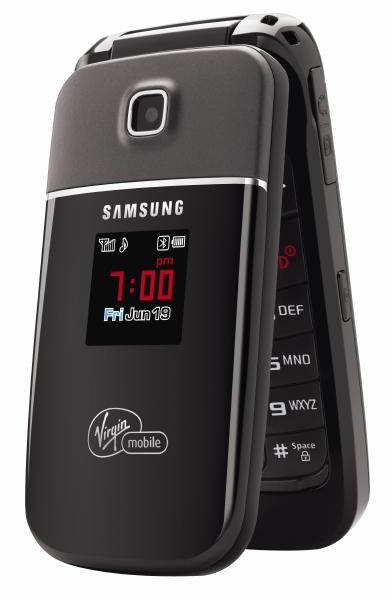 The Samsung Mantra is a slim flip phone with external caller ID and dual color screens.
The Mantra has a simple user interface and a large keypad that makes navigating a cinch, the company said.
It offers access to various social networking sites such as Facebook, MySpace, and Flickr with the ability to view them all in one dashboard, it highlighted.
It is priced at US$59.99 through Virgin Mobile USA.