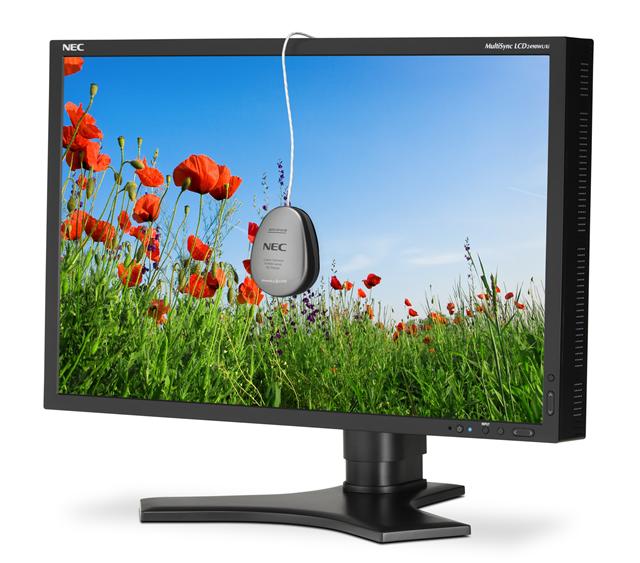 NEC Display Solutions America has introduced two 24-inch desktop displays for high-end applications, the MultiSync LCD2490WUXi and LCD2490W2-BK-SV with NEC's SpectraViewII color calibration solution.
These two high-performance desktop displays are ideal for graphic arts, desktop publishing, photography, medical imaging and other professional applications, according to the company.
The products feature 1900x1200 resolution, 1000:1 contrast ratio, 320 cd/m² brightness, auto luminance control with X-Light Pro backlight/sensor design for consistent brightness and color.
The ColorComp technology compensates for slight variations in luminance and color uniformity, providing even color across the screen, while IPS active matrix LCD provides superior screen performance, including wide viewing angles, lifelike flesh tones and dark black levels, and AmbiBright ambient light sensor and automatic backlight adjustment allow for use in any lighting conditions.
The products will be available for shipping this month with an estimated street price of US$1,099 and US$1,299, respectively.