Computex 2009: ChoiceOnly paper-clip micro USB drives
Photo: Meiling Chen, Digitimes
Tuesday 9 June 2009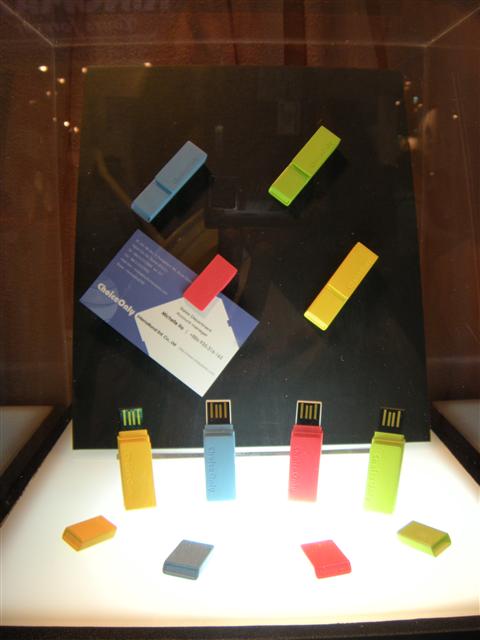 ChoiceOnly International introduced a series of micro USB drives, and one can be used as paper clips, during Computex 2009.
The compact and slim micro USB drives all support USB 2.0 high-speed transfer interface, available in capacities from 1GB to 16GB. They are water- and dust-proof.
Founded in 2000, ChoiceOnly has enhanced its product portfolio to include memory cards, USB disks, card readers and other peripherial components. The company in June 2004 launched its brand business, in addition to its distributed offerings for Kingston, Sony, SanDisk, Toshiba, Olympics and Fujifilm.