Acer TravelMate 8371 ultra-thin notebook
Photo: Company
Tuesday 7 July 2009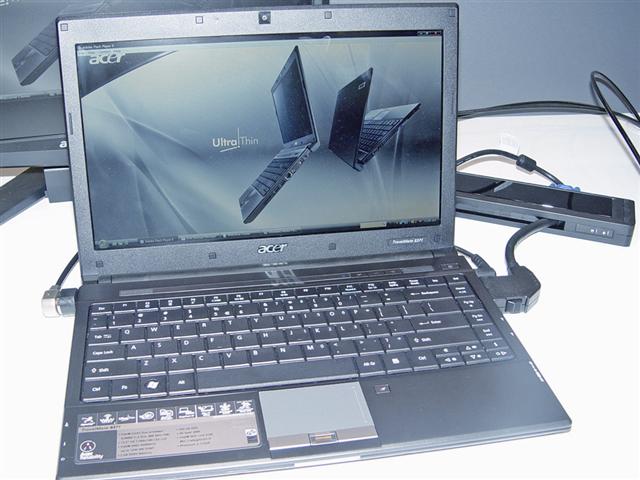 Acer has unveiled a business notebook, the TravelMate 8371. The 13.3-inch TravelMate 8371 is built with an Intel Core 2 Duo processor and supports DDR3 memory, and is expected to be available in July.
The TravelMate 8371 features the same exterior shape as Acer's Timeline series ultra-thin notebooks, and the notebook also featuring 8-hours of battery life.
However, the TravelMate 8371 offers a more complete design over connection port than Timeline series. The notebook can hook on Acer's Easyport IV device, which is a hub of several different sets of connection port, through a single wire, according to the company.
Acer plans to push the TravelMate 8371 into the small- to medium- enterprise market.