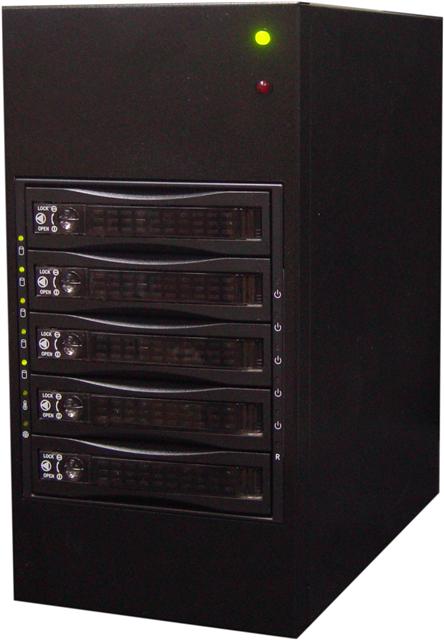 Accordance Systems and its subsidiary Abeauty Technology are exhibiting together at Computex Taipei 2009, with the companies focusing on RAID 1 and RAID 5 solutions at the show.
Based on 12 years experience developing IDE, SATA, and SCSI disk array products, Accordance and AbeautyTech are now focusing on developing and manufacturing RAID 5 products to fulfill the need of global customers who need to manage growing disk capacity.
At Computex, the companies are highlighting two RAID 5 models (RT5 & RR5). The two mid-range devices offer high efficiency and quality, and employ SATA II HDDs (up to five 2TB drives) as well as a choice of SCSI 320, eSATA, USB2.0 and/or a 1394a host interfaces. The system can also support web, mail, or multimedia applications.