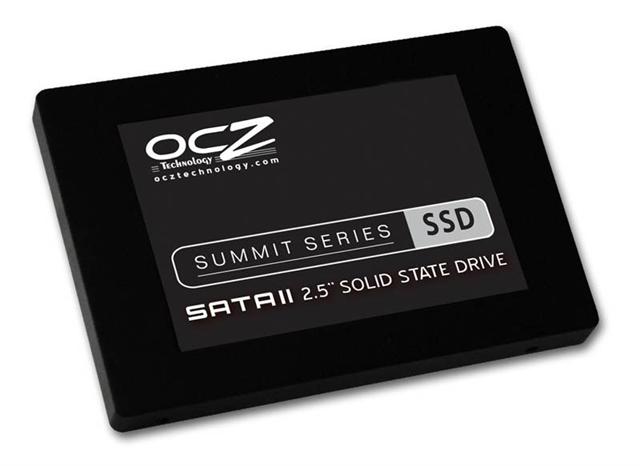 OCZ Technology has introduced the Summit Series of 2.5-inch solid state drives (SSDs) for business professionals and enthusiasts.
"Making use of premium flash and a large 128MB cache, the Summit SSD delivers a combination of high speed, excellent compatibility, and superior reliability in mobile, workstation, and entry-level enterprise computing applications," said company CEO Alex Mei.
The new OCZ Summit Series SSD has a compact form factor with no moving parts resulting in quiet and cooler operation. The device features speeds up to 220MB/s read and 200MB/s write, along with 128MB of onboard cache for faster data access.
The new OCZ Summit SSD is available in capacities of 60GB, 120GB and 250GB.